16 February 2020
"Speed" Running Indoor Event
Sprints & middle-distances
Do not miss the opportunity to diversify your running experience and run the sprints & middle distances.
General Information
Schedule
| | | |
| --- | --- | --- |
| | | Sunday, 16 February |
| 9:00 | | Start area opens. |
| 10:00–10:18 | | Starts 60 m. |
| 10:25–10:49 | | Starts 200 m. |
| 10:50–11:26 | | Starts 400 m. |
| 11:30 | | Finals 60 m. |
| 11:40 | | Finals 200 m. |
| 11:50–15:00 | | Starts 3000 m. |
| 15:00–15:45 | | Starts relay 4x200 |
Registration
How to register
To register for the competition, you must complete the online application form and pay the registration fee on Running Community website. During registration enter your personal data according to ID card. Otherwise you will not be able to pick-up your participant packet and bib number. After you have registered, you will receive a confirmation email.
Online registration will close 23:59 7 February. Online registration may be closed earlier if the entry limit is reached.
Registration requirements
Participants must be 14 years or older on the race day.
All participants are required to pick up their own participant packet (bib number) on 16 February from 9:00.
All participants are required to show a government-issued photo ID and original medical certificate stating the participant has no contraindication to running in competition upon picking up their own participant packet.
Registration fees are nonrefundable.
Registration fee
Registration fee:
• individual — 900 rubles;
• relay — 1600 rubles.
Race Day
Getting there
Start area is located in sports hall NRU MGSU: 26, Yaroslavskoye Shosse, Moscow.
Please use metro station VDNKh, Babushkinskaya or Rostokino.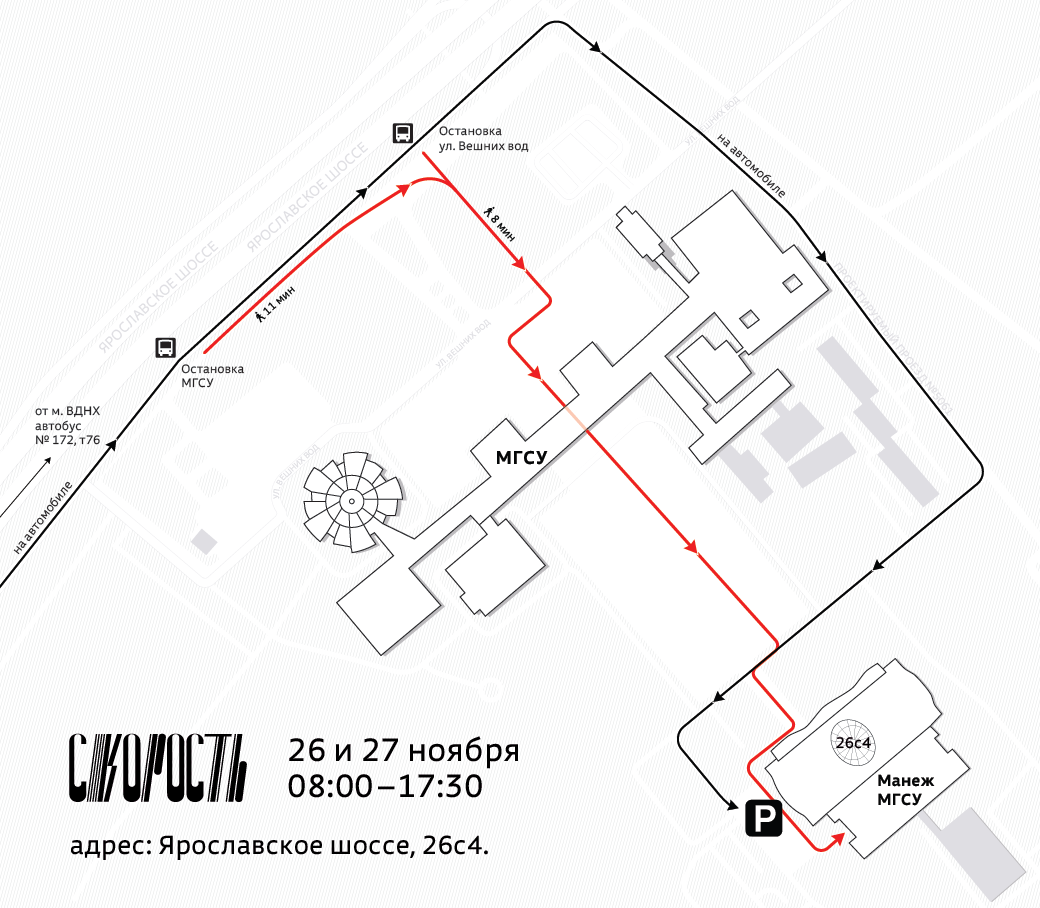 Facilities
For your convenience, male and female changing tents, baggage storage and toilets are available in the start area.
Start & finish
Men and women of different distances start at different times. See the schedule of starts.
Follow directions from race officials and volunteers at all times for a safe and orderly start to the race. Please mind your fellow runners. Please take care not to endanger others or yourself. In order to be able to hear your fellow runners of volunteers we ask you to run without music headphones. Doing so you also won't miss any cheers from the spectators.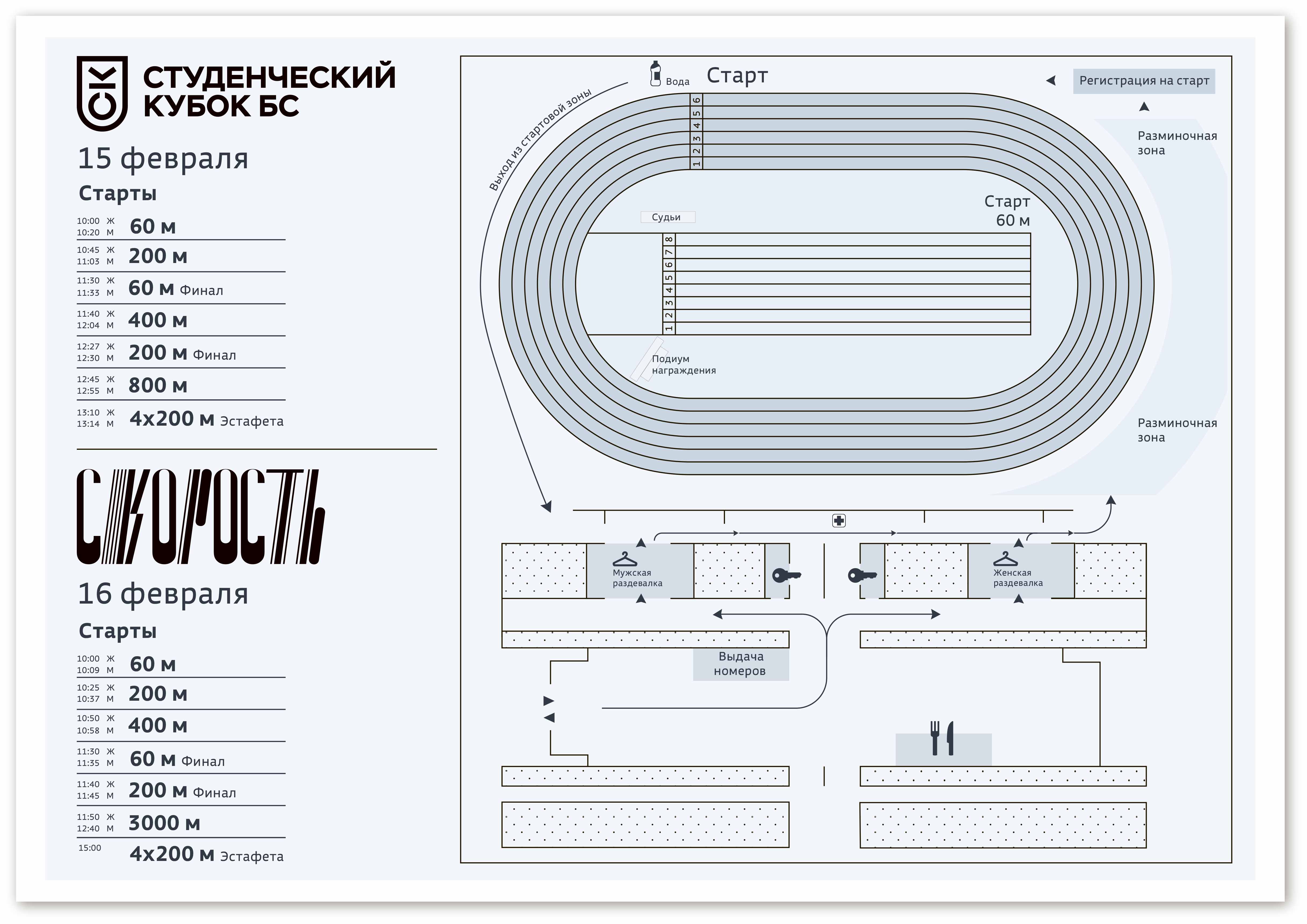 Medical aid
Medical aid will be located at the start area. Please do not hesitate to contact any medical personnel if you are having difficulties – we appreciate you doing so. If you need medical aid, you may to ask any volunteer or fellow runners to an emergency call for you.
Awarding
Participants who rank 1-3 in each distance and relay will be awarded.
Where to Cheer
If you've ever run races, you know how crowd support can immensely boost runners' spirits. Please don't be shy to encourage passing runners even if you don't know them. Spectators will be able to escort runners to the stadium, cheer them throughout the race.
Volunteer Application
The process of recruitment for this event is complete. We'll be waiting for you at other Running Community races!
Life Line Charity Foundation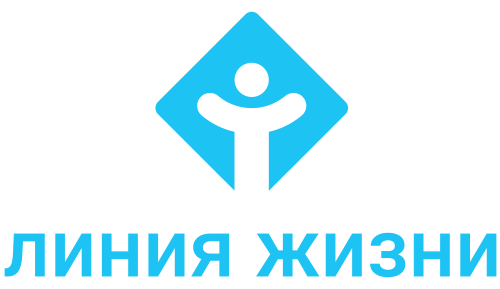 The Life Line Charity Foundation has become the charity partner of the Running Community. Now, when registering for our races you can make a donation for this foundation and help children.
The Life Line Charity Foundation provides support to ill children, who suffer from life threatening diseases. This charity funds medical equipment acquisition, high tech surgeries and medical research. Over the past 15 years the Foundation has provided targeted support to more than 10,500 children.
One of Life Line's work directions is endoprosthesis in the treatment of sarcoma (bone tumors). For a long time it was considered that amputation is the only effective method of treatment of bone cancer. However, at the moment specialized treatment using insertion of high tech prosthesis allows children to keep their limbs and return to normal life. A single endoprosthesis costs Rub 2.5mln — an insurmountable sum of money for the majority of families in Russia. Together we can accumulate necessary funds to save children with bone tumors. Each donation is valuable!
Make a donation on the Life Line Charity Foundation website.